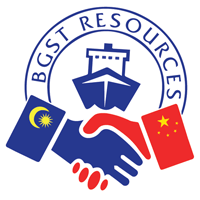 We provide Air Shipping and Sea Shipping service from China to Malaysia.
• Whether you are buying from factories, manufacturers, Alibaba suppliers, Taobao, Tmall, 1688.com or Pinduoduo.
• All goods need to be sent to our China warehouse before it sent out to Malaysia.
• Once parcels arrived to our China warehouse, we will consolidate your goods and ship them from China to Malaysia.
• We provided "ask to pay" (Alipay) service for 1688 and any China shopping platform or seller.
• BGST is a Malaysian-based company. We collect our shipping fees in MYR (Ringgit Malaysia), no exchange rate involved.
BGST Sea Shipping Rate
• Price list MINIMUM CHARGE 0.5 CBM only for normal goods only. For sensitive goods, additional charges are fixed according to the table of the list of categories of sensitive goods that can be found in our Terms and Conditions (bgst.com.my)
• Prices subject to current changes (Price changes may occur without notice)
• Estimated Arrival Time (ETA) for Sea Freight:
Guangzhou to Peninsular Malaysia for 4-5 weeks.
Guangzhou to Sabah and Sarawak for 5-6 weeks.
Yiwu to Peninsular Malaysia 5-6 weeks.
• Additional charges will apply for delivery to addresses outside the city (>50km from the city centre)
• The above rates include:
Customs import duties
SST
Forwarding